Blank Maple key fob 10 pc. sets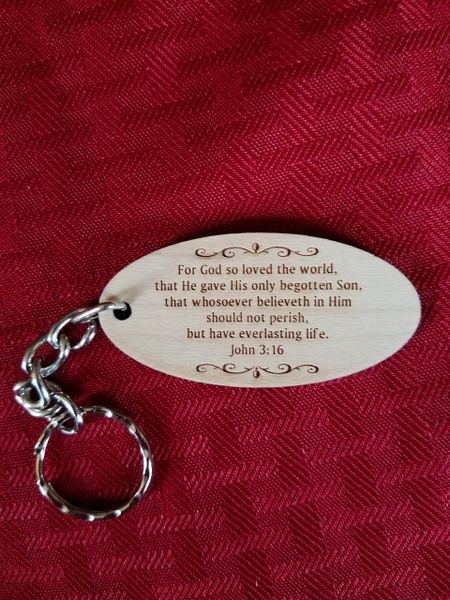 Beautiful maple wood key chain (picture shows engraved sample). Maple wood produces a lighter wood color with less wood grain showing.  Sold in packs of 10.  Includes hardware and will need to be assembled after engraving.  Blank key fobs come precut to size and includes chain with ring and triangular finding to attach to fob with any set of pliers.  Easy one step assembly.  
Wood fob size: 1.5" x 3" oval, 2" circle, or 1.5" x 3" rectangle shapes are standard.  Custom shapes available.