Round Seascape Coaster set #1, Free Shipping to continental USA, Hawaii and Alaska only!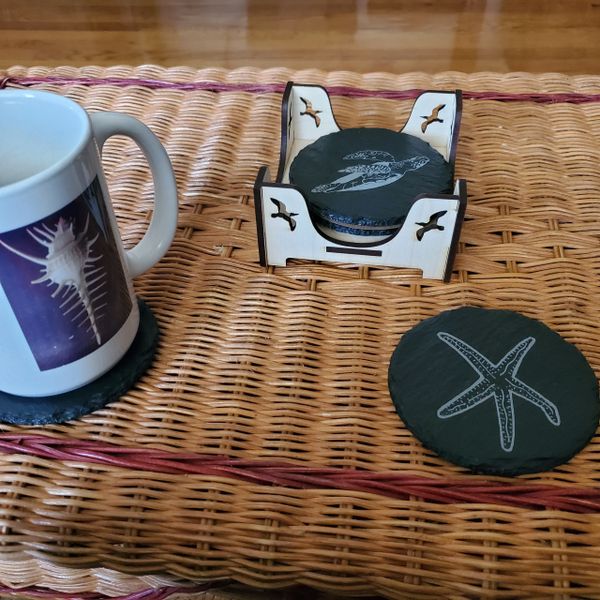 This is a set of 4 round slate coasters, each is laser engraved differently, with a dolphin, a sand piper, sea turtle, and a seagull.  These coasters come with a full coverage 1/8" thick felt backer and their own wooden seascape holder.  Coasters are 3/16" -1/4" thick, 4" round.
Free shipping to the continental USA, Hawaii  and Alaska only!  100% American made!!