Teddy Bear Christmas Ornament, 25 pcs. per box ($.68 each), FREE SHIPPING!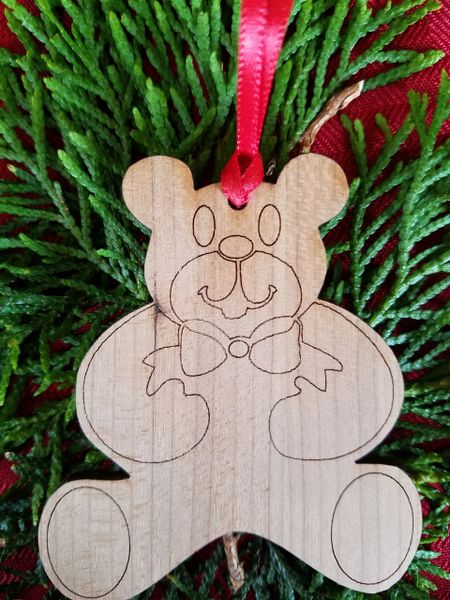 Teddy bears and Christmas go hand in hand!  Our huggable bear, (if it wasn't made of wood), brings a delightful, whimsical touch to your Christmas gift giving or decorating.  Perfect little bear for young and old alike.  Can be used for teddy bear lovers or baby's first Christmas, all will love receiving this delightful happy bear.  Item shown comes in maple which is a lighter wood with less wood grain showing. 
25 ornaments per box (that's $.68 each with FREE SHIPPING!).  No ribbons or hooks are included.