Square Seascape Coaster set #5, Free Shipping to continental USA, Hawaii and Alaska only!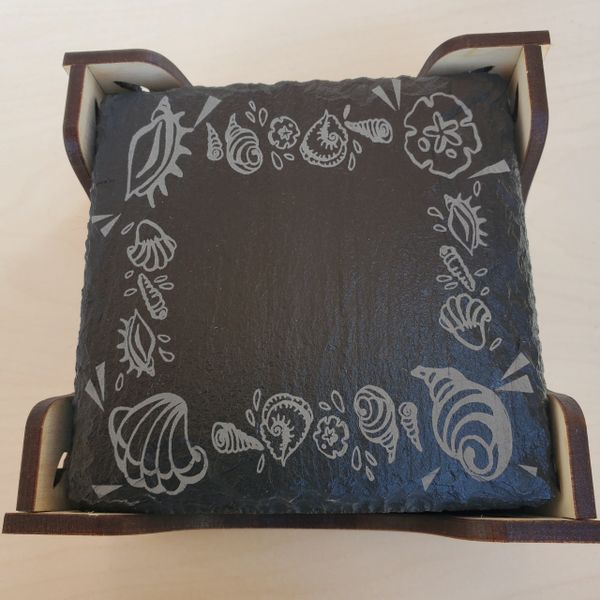 This is a set of 4 square slate coasters.  All four are the same design.  These coasters come with a full coverage, 1/8" thick felt backer and their own wooden seascape holder.  Coasters are 3/16" -1/4" thick, 4" square.
Free shipping to the continental USA, Hawaii  and Alaska only!  100% American made!!
Pictures show various coaster designs.  See above description for specific details of this item.