Maple veneer 2 sides w/ MDF core, wood panels are 1/8" thick, 12" x 12"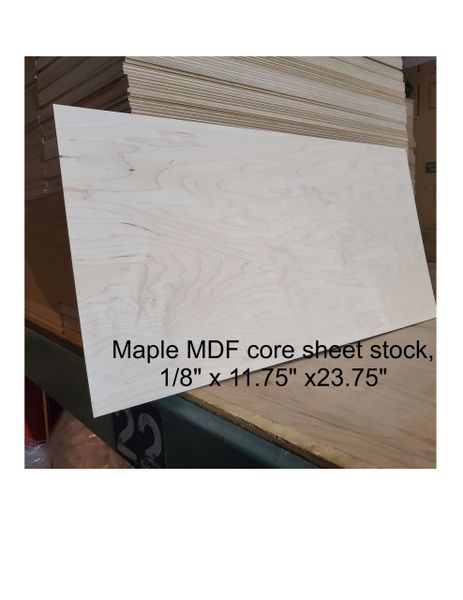 These panels are 1/8" thick x 12" x 12", with maple faces on both sides, and unfinished.  The core is made from the best quality North American hardwood MDF available from the Northeast, and laser cuts like butter.  It cuts so well that there is very little, if any, clean up of the edges, and very little smoke staining on the faces also.
In the near future, we will be offering these same panels prefinished with lacquer, but not there just yet.
The maple faces are custom made from a single piece of high quality maple veneer, so there are no glue lines to intersect your projects.  This high grade maple face REALLY accentuates your engravings, 
We are providing the best laserable wood panels available that we could find.  In my 13 years of laser usage, this is by far the best I have come across.