Manger Scene Ball Cut Out Ornament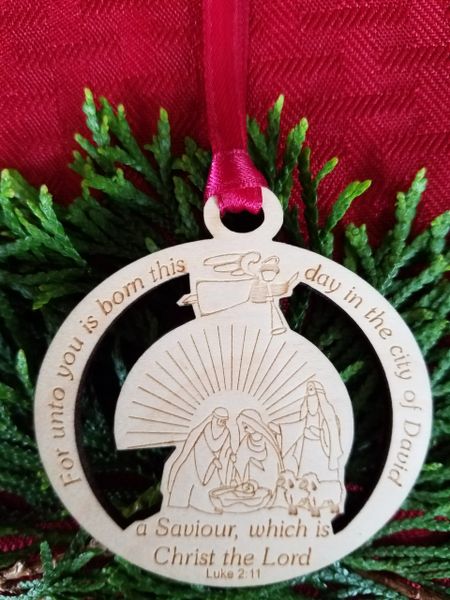 This cut out round manger scene Christmas ornament shows the night of the Savior's birth.  The Scripture reference is from Luke 2:11 and proclaims the coming of our Lord.  
This beautiful and poignant ornament comes with a red satin ribbon to hang on your tree, display in your home, or as a gift to those special loved ones on your Christmas list.