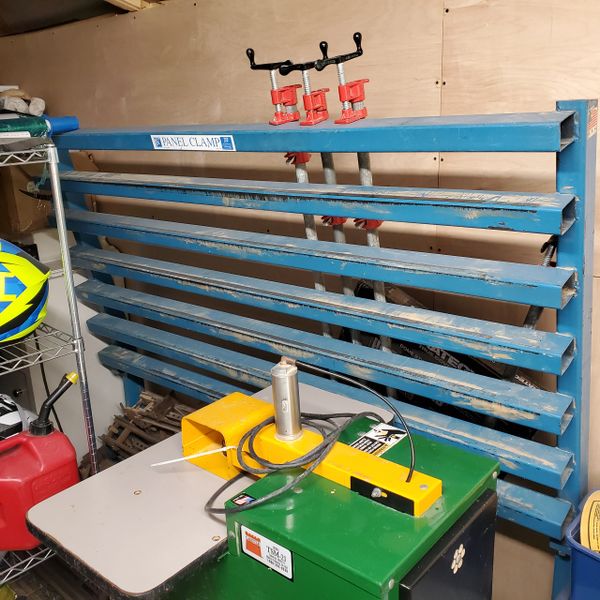 JLT brand, glue clamp rack, 6' long model, Model # 79B6, includes 18 clamps that have 40" opening.  All is used but in very good working condition.  Just needs dusting off to go to work.  No electric needed, just glue and wood, to start making up to as many as 50+ panels per day.  Small 6' long footprint size takes up very little shop space.  Easily moves around to the perfect spot for you to start right away.
Frame has some glue residue on feet.  All clamps have been cleaned and scraped and ready to use.
This model sells new for $2390 plus shipping with 8 clamps included from JLT Mfg..  Used clamps from the manufacturer are $65 each.  That would make your total for a new machine with 10 extra used clamps to be $3040 to match what I am offering here.  New clamps are $110 each.  This is a phenomenally durable product and the great thing is a used machine will absolutely perform exactly as good as a brand new machine.
My business no longer has need of this machine since our focus now is on slate natural stone products.  Sorry for the bad pictures.  Unit is in storage right now.  Thanks for looking.