Butterfly ornament made from antique Reclaimed Maple flooring with FREE SHIPPING!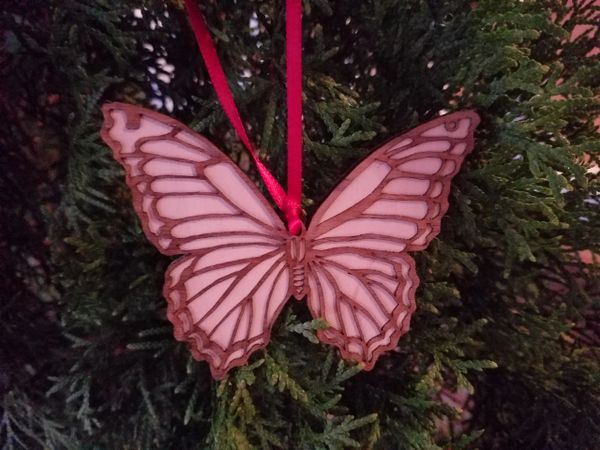 This ornament is made from 150+ yr. old reclaimed antique maple flooring from the historic Dan River textile mill.  The body (interior) is solid reclaimed maple flooring with a delicately laser cut design in cherry/walnut veneer, permanently adhered to it.  Comes with red ribbon attached in a clear top jewelry box for protection when not in use.  This ornament is maple only and comes in only the one size shown.  Approximately 5" x 7" x 5/16" thick.
This CANNOT be engraved with your custom message on the back.