3mm Peel and Stick Black felt coaster backings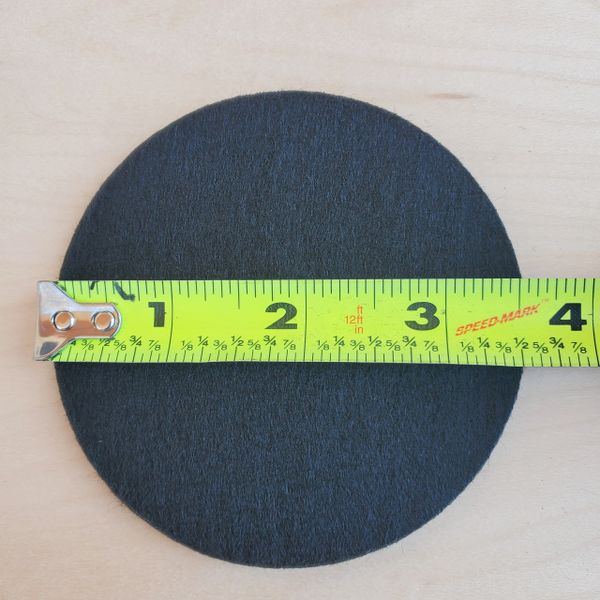 This material is black synthetic felt, 3mm thick (1/8") with a strong PSA (peel and stick) backing.  This goes quickly so call ASAP for inventory.   We precut this material for you.  The adhesive is very strong and holds well to a variety of clean surfaces.
The rounds are 3.5" in diameter and the squares are 3.75" square.  These come in packs of 10, 50 and 100 to match our blank coaster offerings.
These make your customized coasters a higher quality offering for your customers.  They apply easily and quickly to the backs of the coasters.  Then you save the thick, coated carrier paper for additional coaster protection during shipment to your customer.