Performax Drum Sander 16-32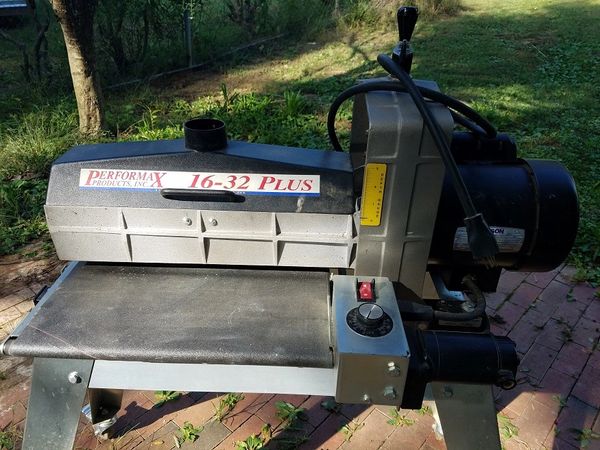 Performax 16-32 Plus drum sander, 1 HP, 1 PH, 115 V, comes with stand with casters and extra set of wraps, (3 wraps are Klingspor 60 grit, 2 wraps are Platte River 180 grit).

In great working condition. I have the stand dismantled, ready for shipping. I also have photos of the labeling that was done prior to breaking down the stand to help with reassembly. Couldn't upload them due to number of photos limited.


Great working machine that I hate to sell but I am downsizing my shop for school expenses. Drum is in perfect shape as well.


Approx. 185 lbs. according to specs.  Make offer!!

Robert, 434-770-3304