3" Slate Ornament with Display Stand,FREE SHIPPING!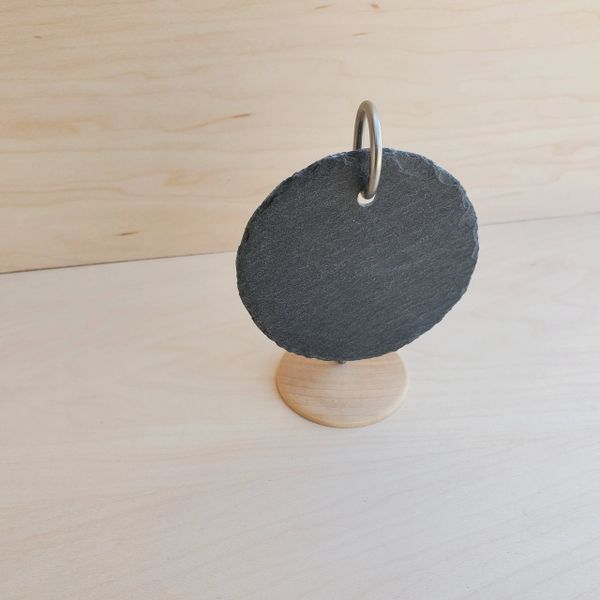 This is a new product that we have created!!  It is a display stand for our 3" ornaments.  Now you can provide some very cool table markers for weddings, etc., small signs, or keep as an ornament display all year long.
This comes as a kit, including one (1) 3" round prefinished slate ornament, (1) stainless steel mounting rod, and (1) domed wooden base mount.
To assemble, simply insert the stainless steel rod THROUGH THE BACK OF THE ORNAMENT FIRST, then simply push the rod into the wooden base until it is flush with the bottom.  The predrilled hole is intentionally a snug fit, to facilitate stability after assembly.  The base can be painted or stained to your desired color.